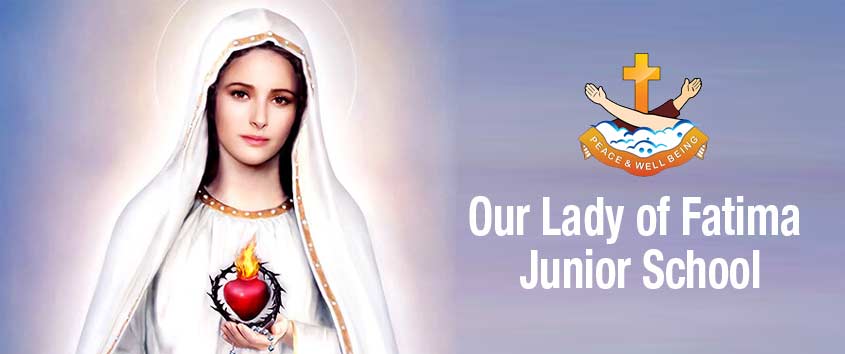 Our Patron
Our Lady of Fatima Junior Schoolwas opened with seven pupils in a rented cottage on April 8, 1957. It became a Higher Secondary School with over 900 pupils on roll on 1 May, 1971. The school has taken the Virgin Mary - the Mother of Jesus Christ, as its Heavenly Patroness. On 13 May 1917, Mary had appeared to three children – Jacinta, and Francis -who were grazing their sheep near their village in Fatima, Portugal.
She exhorted the children to make sacrifices, pray for those who commits in and do not honor God and to lead a good life. At Our Lady of Fatima School we entrust all the children who join this Institution to her maternal care and protection.
This School is run by the Institute of Clarist Franciscan Sisters of the Most Blessed Sacrament (CFMSS), registered under the Societies Act XXI, 1960. The Society runs English and vernacular medium schools, Healthcare Centers, Welfare Homes etc., in different parts of India, besides carrying out Self-help projects in rural-belts.